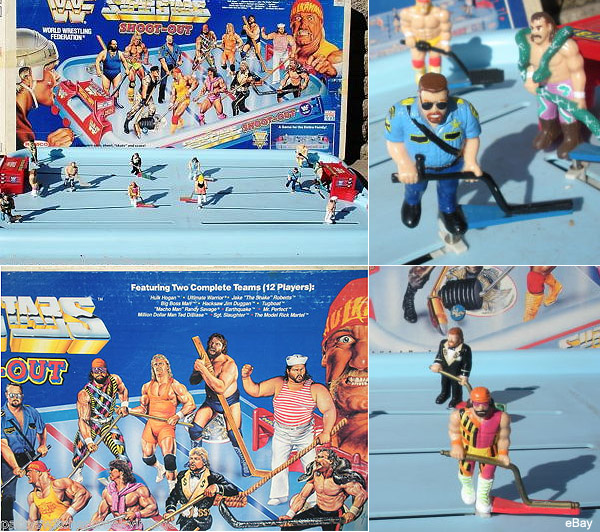 There's an article about the game with even more pictures here:
http://sports.yahoo.com/nhl/blog/puck_daddy/post/the-greatest-nhlwwf-item-ever-superstars-table-top-hockey?urn=nhl,wp16682
Oh sure, now "real" NHL hockey is back, but who cares about that when you can play with this?! I love the customized hockey sticks that match each character.
Did any of you Crappers have this toy? Comment below and let us know!
P.S- I feel like I've seen that packaging artwork somewhere else… maybe decades later… Hmm.