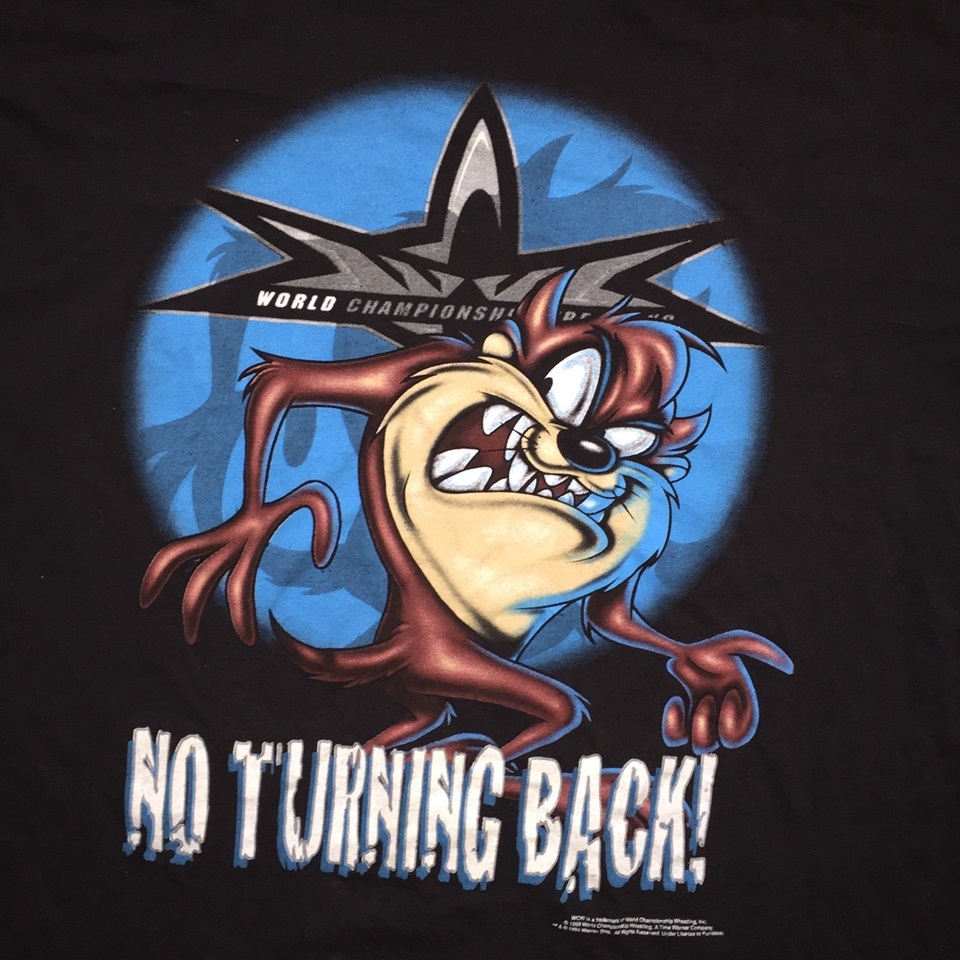 My buddy Bryan over at The WCW Worldwide Blog just put up a great article and photo gallery all about WCW and NWO Looney Tunes merchandise.
I particularly like this WCW Tax "No Turning Back" shirt because as The Death Of WCW book illustrated, once WCW started sliding downhill there really was no turning back!
TAZ HATE WATER BAD WRESTLING!