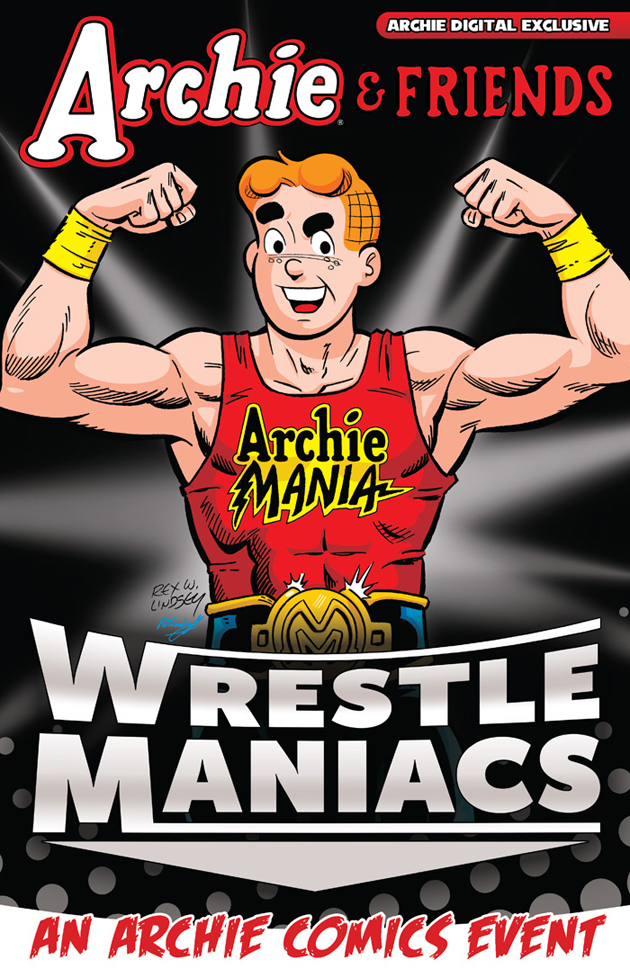 Crapper Paul S. writes:
Via Comics Alliance.

Archie & Friends Wrestle Maniacs (3/20/15) Digital Exclusive
Get ready to RUMBLE! Archie and friends are laying a smackdown in this new digital exclusive! You'll tap out with laughter as the gang jumps into the ring to tell some of our funniest wrestling stories. WHATCHA GONNA DO WHEN ARCHIEMANIA RUNS WILD?!
Script: Various
Art: Various
Cover: Rex Lindsey, Pat Woodruff
50 pages, Full color-comic
$3.99
On Sale Date: 3/20'

Read More: Archie Is Doing A Digital Collection Of Wrestling Stories


The book's now on Comixology. They also have a three page preview that looks like a lot of fun.