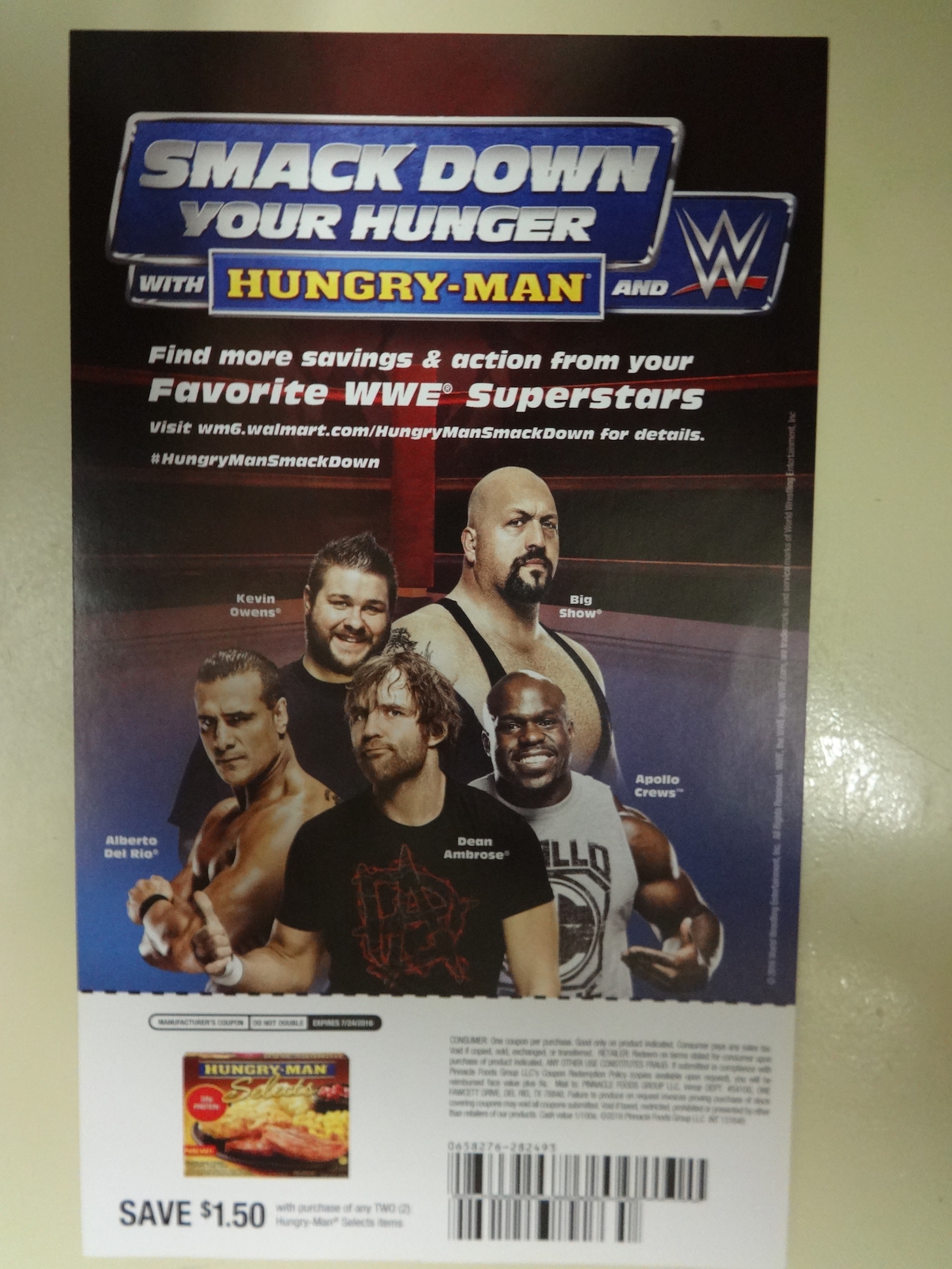 Crapper Ator writes:
Went to Wal-Mart today and a lady by the front door aggressively shoved this coupon into my wife's hand. Smack Down branded coupons for Hungry Man TV Dinners! They fittingly feature Kevin Owens who is without doubt a hungry man. Dean Ambrose seems confused to be there.
That's nice and all, but it really needs more Booker T…
I know those things are going to end up shortening my lifespan by like a decade, but I still eat them anyway.
P.S- Hope your flying eagle is doing well.