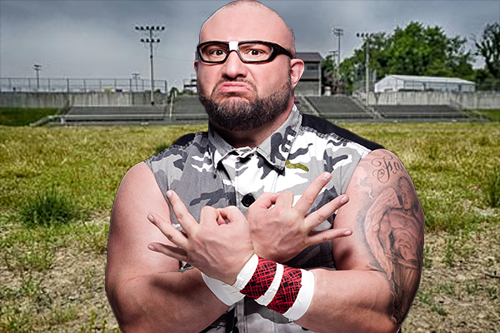 Stamford, CT – At a press conference this morning, XFL leader Vince McMahon announced the eight launch cities that will be receiving a new team. While cities like New York, Dallas, and Los Angeles were expected, McMahon stunned the sporting world when Dudleyville was announced.
"We are 100% ready to launch and compete directly with the NFL," said McMahon. "We are hitting markets all over the country with these amazing cities. This will be smash-mouth, in-your-face football with no rules other than all the ones that are in the NFL."
When asked why there would be a team in Dudleyville instead of a more heavily-populated city, McMahon said, "I have a long history with Dudleyville. It's a beautiful place, the way the sunsets over Diaper Mountain and how the morning dew reflects off Faygo Lake. Dudleyville exemplifies the XFL. Raw, gritty, colorful. Dudleyville is a Superfund site, so the government is actually paying me to build a stadium there."
The aforementioned stadium is currently a large dirt field covered in trash and empty beer cans.
"I thought you might have some questions, so I'd like to invite Dudleyville's new coach to talk with you. Coach Bubba, come on out here!"
The classic Dudley Boyz "bomb dropping" sound played over speakers as WWE Hall Of Famer Bubba Ray Dudley addressed the room of reporters.
"All the other teams in the XFL are scumbags," said Coach Bubba. "We're going to rip their hearts out and feed it to their skank cheerleaders. The Dudleyz will face anyone at any time. It doesn't even need to be in an arena. We'll play in WalMart parking lot or a Golden Corral. D-Von! Get the…uh, what's the XFL trophy called? The Dupp Cup?"
Joining Coach Bubba will be Defensive Coordinator D-Von, Offensive Coordinator Spike, and Special Teams Coordinator Sign Guy.
Many experts believe that the new version will suffer a similar fate, though it may continue through streaming websites like Facebook Live, Twitch, and DudleyTV.