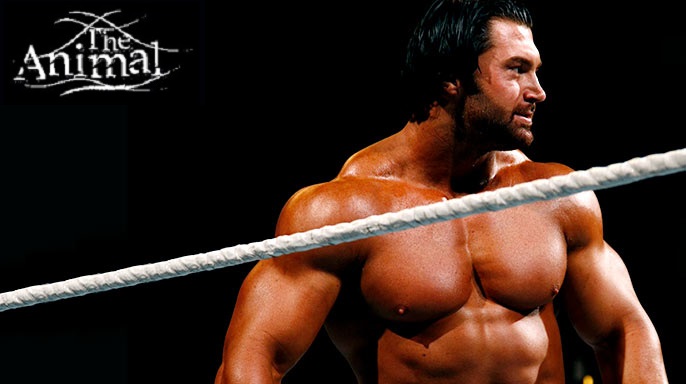 Cardiff, Wales – WWE Superstar and former New Nexus member Mason Ryan has been preparing for his return to Raw this coming Monday.
Inside his personal gym, Ryan expressed excitement over his return to Monday Night Raw. "It's been a long time coming. Almost two years by my count," said Ryan as he blasted his quads. "I know now that I was brought up too early and have really improved my skills in NXT. I'm just so thrilled that they finally have the confidence to bring me back on the Raw before the Royal Rumble."
Ryan shifted to doing several sets of skullcrushers and continued, "Y'know, the funny thing is, no one from the office actually called to tell me. I actually found out while seeing a promo for it on Raw a few weeks ago. I watched it with the sound off, but I got the gist of it. I look great in the videos, but some things troubled me."
The big man furrowed his brow, deep in thought. "In the video, they kept calling me 'The Animal'. I guess they thought a new nickname would help me connect with the fans. It's not bad. I just wish they had went with my suggestion of 'The Whale From Wales' or 'Mega Haystacks'," said Ryan as he drank his Cake Batter-flavored Muscle Milk.
"And I don't remember having so many tattoos, especially the Godsmack symbol around my belly button," said Ryan lifting his shirt to find a tattoo-free stomach. "I'm more of a Sevendust fan myself. Maybe they just photoshopped it or something. Regardless, I'm going to make the most out of my return and use that momentum to win the Royal Rumble. I can't wait to see my old New Nexus partners Michael McGillicutty, David Otunga, and Husky Harris!"