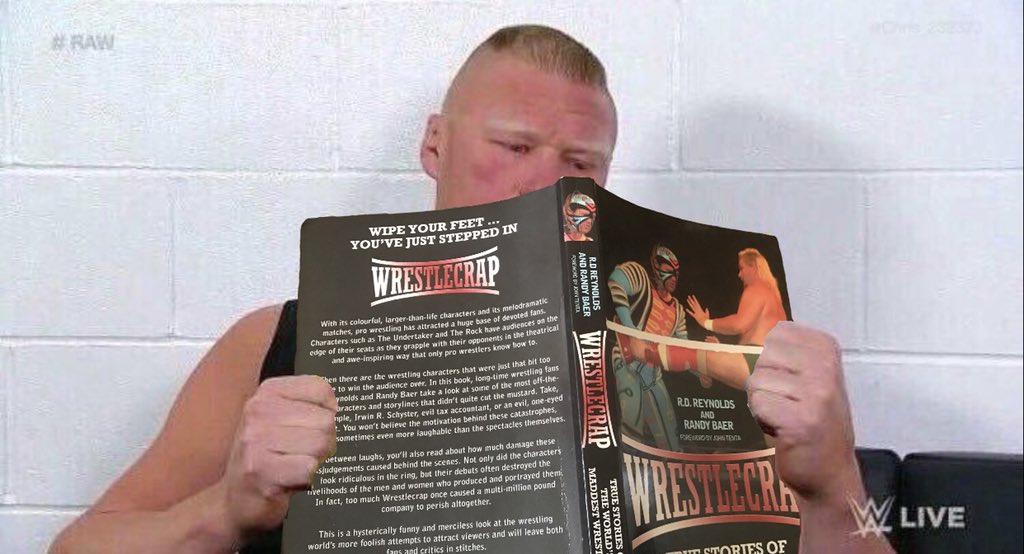 (Image VIA)
Jacksonville, FL – While most fans were discussing Brock Lesnar's explosive return to Monday Night Raw last week, the sight of Lesnar reading a magazine backstage caught many off guard.
"People forget that I went to college. Sure, I was there to wrestle, but I was also there to get an education," said Lesnar matter-of-factly. "I'm not some uncultured monster that just likes to hunt and kill animals for sport. I enjoy all the meats of our cultural stew: music, ballet, paintings, sculpting, slam poetry, and, of course, literature. I want to bring my love of the written word to the rest of the WWE locker room."
Lesnar plans to host the book club once a month where participants will read a specific book and disucss it. Several wrestlers have already signed up for Lesnar's book club due to a thirst for knowledge and fear of Lesnar.
"Reading is fundamental," said fellow college graduate Xavier Woods. "We're setting a good example for all the kids in the WWE Universe. As your body grows bigger, your mind must flower. It's great to learn 'cause knowledge is power."
"One of these days I'm going to finish Eric Bischoff's book Controversy Creates Cash," said Vince McMahon.
"I'm reading Go Dog Go!" exclaimed Ronda Rousey proudly.
A list of books the Superstars will be reading has been posted online so that fans can read along. The first three include Amy Tan's The Joy Luck Club, John Steinbeck's Of Mice And Men, and former Wrestlemania star Snooki's book A Shore Thing.